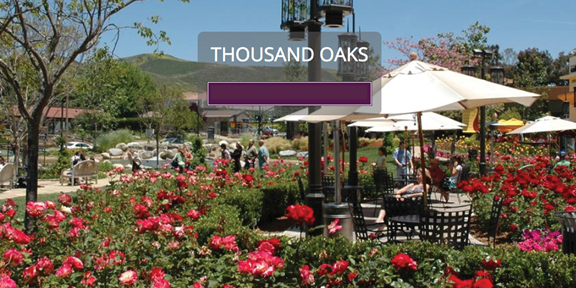 Thousand Oaks is an ideal city for families, young people and seniors. Often voted as the "Safest Small City In America," Thousand Oaks has something for everybody.
With a population of over 120,000, Thousand Oaks is at the heart of the Conejo Valley, well connected to neighboring Newbury Park, Westlake Village and Agoura Hills. Better yet, the city is encouraging mixed-use retail and housing development around the Civic Arts Plaza, with more dining and entertainment options than ever. Count in world-class California Lutheran University and the fact that the LA Rams have settled into the community, and you have a stellar place to live and work.
Thousand Oaks is also situated just 40 miles from downtown Los Angeles, which means it's within easy driving distance of the big city's attractions — just pick your time to drive carefully because traffic can be a bear!